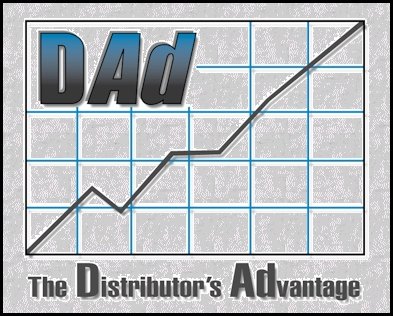 One of the most comprehensive accounting package available for the electrical distributors industry, the Distributors Advantage has made office management and maintenance almost worry-free. CCS developed DAd for your unique needs--ease of use, comprehensive features, and a host of benefits to save your company time, effort and unnecessary expense. Just look at some of the great features DAd has to offer:
Order Entry
Inventory search from multiple locations
Flexible invoice format
Pop-up windows for technical specifications and pricing
Packing slips with backorder file integration
Detailed image of invoices for one year
Price overrides report
Accounts Payable

AP information page
Vendor inquiry
Aging report with detail or summary capabilities
Automatic, direct, or manual check writing
Cash requirement reports
Recurring payables entry
Point of Sale
Pop-up windows for customer number, inventory search, and technical information
Multiple pricing levels by customer and/ or item number
P.O.S. daily recap and integrated up-dating of inventory, accounts receivables and sales analysis
pop-up window for customer sales history with last paid cost
Sales Analysis
Customer detail/summary reports
Detail or summary reports by product or customer
Commission reports
Sales tax reports
Price Quotes
Easily convertible to both order entry and purchase order generation
Follow-up capabilities through our unique contract management system
General Ledger

General Ledger information page
Fully integrated with user definable financial statements
Multi-company, multi-branch capabilities
Account pro-rating for easy distribution to departments
Accounts Receivable
Automatic creation of finance charges and journal entries
Balance forward or open item posting of cash receipts
Detailed invoice images for one year
Payment history report
Inventory
Activity history report
Costed inventory report
Physical inventory system with count sheets and variance reports
Cost analysis report
Kitting capabilities for time saving
Payroll
General ledger integration
Pre-tax capability for cafeteria plans and 401Ks
Electronic Time Clock
Purchasing
Vendor stock number cross referencing
Full receipts history online
Vendor lead time analysis
Open purchase orders by vendor, item or number
Online ordering notes by vendor and/or item

General features include.. user-friendly pop-up windows for help and inquiries, screen views before printing, optional faxing from any terminal, open systems design to utilize existing hardware investment, bar-coding, EDI, etc., and custom programming for your exact needs.