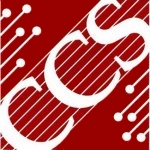 Welcome
Creative Computer Solutions, located in Lexington, Kentucky, has been designing, developing, and implementing custom software solutions to all size companies since 1990. We have a full staff of well educated software engineers, all with many, many years of experience. Experience not only in multiple platforms and languages, but experience in working one-on-one with clients as well. We do not out-source our technical work to some off-shore firm. All of our staff is right here in the USA, ready and available to meet with our clients.
Along with custom programming, CCS also offers two vertical software packages, TRACS for the textile rental industry and DAd for the electrical and plumbing distribution market. Both of these packages can be custom-tailored to fit the needs of their customers.
Given the fact that these applications are high-speed accounting transactions, the Linux operating system was selected for its robust performance. Combining this with the ability to use a single server on a network, will work with existing PCs and printers, provides an inexpensive and less maintenance approach to attaining the business critical information necessary to stay competitive in today's market.